2017 Season Guest Artists

RISD faculty member Bill Drew
RISD grad John Gallagher
RISD Retrospective artists Lane Smith



All three of these painters are Rhode Island School of Design alumni.
Blue Hill resident John Gallagher has lived and painted in Maine for the past 42 years.
Professor Bill Drew has been a member of the RISD faculty since 1977.
RISD Professor Emeritus Lane Smith taught at RISD from 1954-1989. He passed away in 1999.

---
Bill Drew

Pictures From Miles Away
Paintings by Bill Drew were created in Italy and France, and finished in the studio,
embellished from memory, between 2015 and 2017.


---
John Gallagher

John Gallagher came to live in a small coastal town in Maine in 1975. There is something here in the constant, unrelenting surround of woods and ocean, of rocks and fields that suggests a continuum, a pulse that runs through every- thing and seems to imbue various objects and forms with a sense of mystery and meaning. He uses these observations as a basis for inventing and improvising forms and images which re enact this mystery and scheme of things.


---
H. Lane Smith

Retrospective collection.
Lane Smith's art refers both literally and guratively to distant lands, he mixes the exotic and the ordinary, the far- flung with the close-to-home. You think you're looking at a scene you've never imagined before only to discover that it comes from your own deepest awareness.

---

Elena Jahn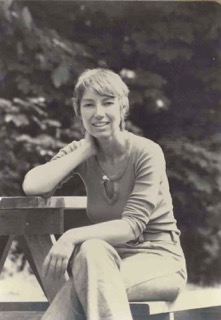 Elena Jahn, 1938-2014.
Elena Jahn was born in 1938 in Moscow, Idaho and raised in Syracuse, New York. In 1949 her family began spending summers on Monhegan Island, Maine where her career as an artist began. She lived in Rhode Island from 1966 - 1976 and was a co-founder of HERA Cooperative Gallery in Wakefield. She then became a resident of Brunswick, Maine until 1988, when she began dividing her time between her Monhegan studio and Culebra, Puerto Rico.
She received a B.F.A from Syracuse University's College of Art and an M.F.A in Painting from the University of Wisconsin. She continued her studies in Paris on a Fulbright Grant. She has taught in college and university art departments in Wisconsin, Nova Scotia, Rhode Island, Norway, and Maine. In 1991, she was invited to have a solo exhibit in the 'Maine Perspectives' series at the Portland Museum of Art, showing work from Maine and Puerto Rico. Her work has been exhibited in solo and groups shows and is in private, corporate and public collections in the United States, Canada, Norway, and France. She was an active member of WAMI: Woman Artists of Monhegan Island.
Elena's artistic preoccupation has always been with the landscape and a sense of place. She traveled the fine line between personal, lyrical abstraction, and figuration, moving back and forth between them. Primarily, she worked with two-dimensional media, including drawing, painting, and collage, often incorporating more than one medium into a piece. Her subject matter spans from realistic rocks, cliffs, sea, and vegetation of her island homes to more abstract renditions of light and sky. In addition, Elena has always drawn the live model and kept plentiful notebooks of sketches from the many places she lived and traveled: upstate NY,, Sweden, Norway, Paris, Rhode Island, Nova Scotia,, Iceland, the southwestern US, Maine and Puerto Rico. She painted up until her death in 2014, leaving behind a legacy of spirited and energetic art.
In her 1999 artist's statement, Elena wrote:
"As I review the many facets of my own work, I see that they are all threads connected to my inner core. Each change reflects an urge to move into unknown territory, leading to the place where I find myself now."

---
---
---
Robert Hamilton

---
_

Gerald Immonen

---